Case Study: Pat's Coffee Shop
Role: UI Design
Project Overview: Due to the pandemic, Pat's coffee shop needed to shift their business model to a virtual format in order to promote their products and services.
Problem Statement: This coffee shop was a staple in the community over the last 30 years. Due to the pandemic, the business had to shift resources to an on-line/virtual platform while continuing to offer high quality coffee and provide excellent customer service to their loyal customer base.
KEY DELIVERABLES
The project's digital assets include the development of a mood board, web re-design, social media posts to promote their virtual concert series, encourage users to subscribe and through the website re-design tell their story while featuring products and services available on-line.
MOODBOARD
This moodboard contains imagery and color scheme to create a warm, inviting and home-like atmosphere seen in many coffee shops throughout many communities. The goal of this re-branding is to convey the same feeling in a virtual setting, the feeling a person would get coming into a shop to buy coffee and visit with friends.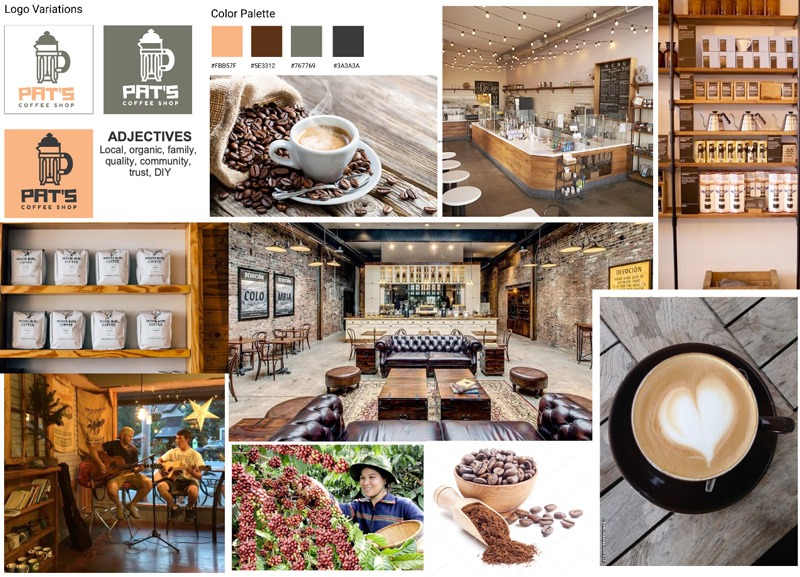 INSTAGRAM ADS
These ads are used to promote a Virtual Concert Series and encourage users to subscribe to the coffee shop's mailing list with the goal of expanding their on-line store and virtual programs.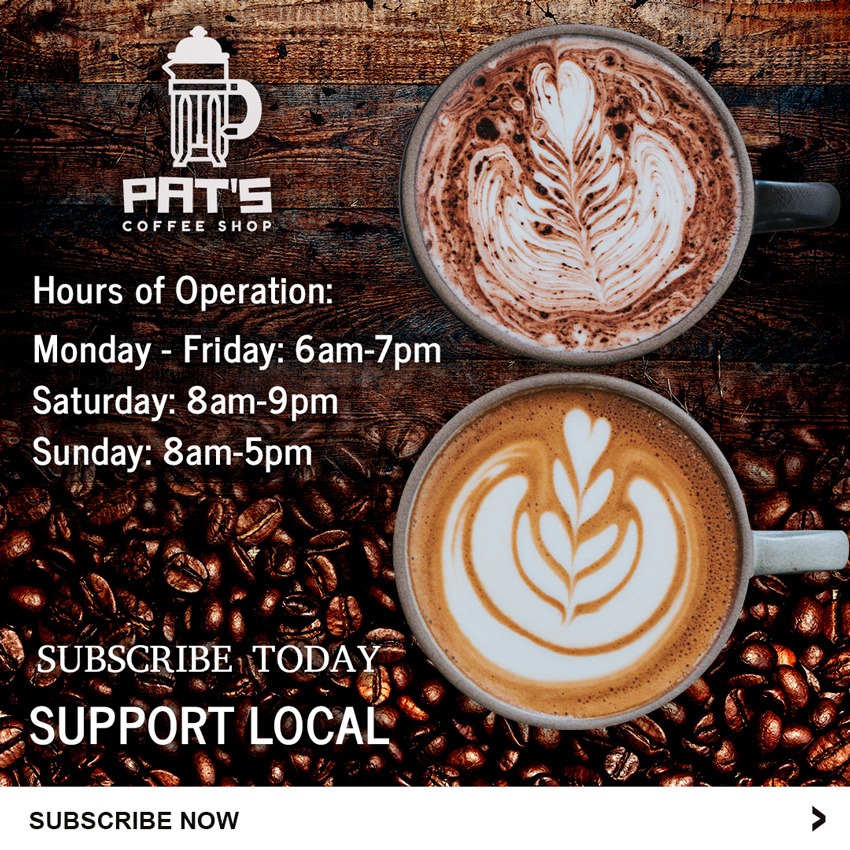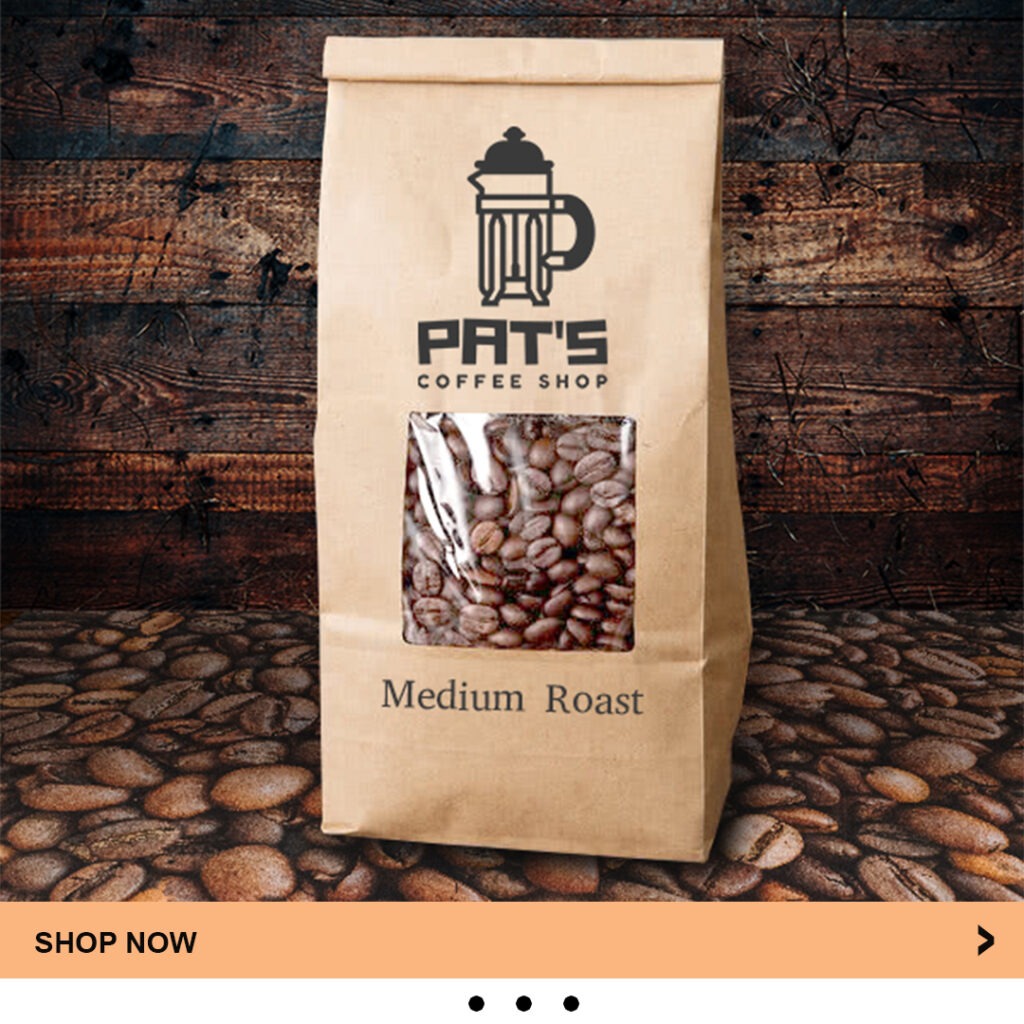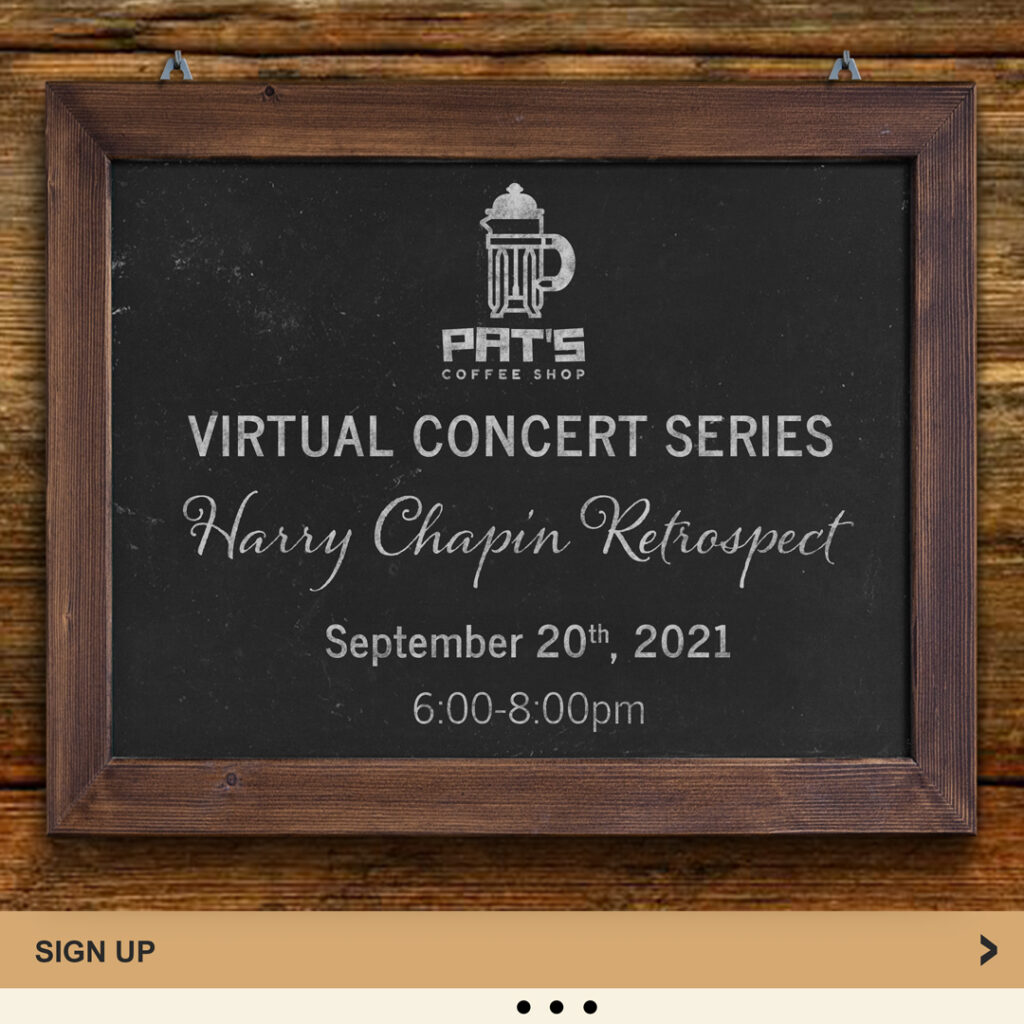 WEBSITE WIREFRAME AND HIGH FIDELITY DESIGN
KEY TAKEAWAYS
The challenge of this project was to create a design that highlights their character, intimate coffee shop atmosphere within a virtual realm. The next steps would be to take website re-design assets, created in Photoshop and develop this in either WordPress or another CMS tool. Finalize content, set up email marketing solutions for weekly campaigns and lastly, develop an e-commerce solution for on-line orders and store purchases.